S-IMS
The Secure Integrated Management System (or short S-IMS) study and prototype development focussed on:
Investigate Secure Remote Access to the Management environment, knowing that ESA external access shall be compliant with the ESA Security Policies
Provide more value for the existing Operational Management environment
Extend the Operational Management environment with Reporting and Historical Database capabilities
Investigate Performance Monitoring as added value to Availability Monitoring
Investigate Integrated Network, System and Application Management
The purpose of the developed prototype software is:
Support distributed Management Application users

Network Operators
System Administrators

Support Remote Maintenance
Solve 2 issues:

Look for a commonly used application protocol
Provide Secure Access to Remote users
The prototype development covers:
Status Management
Health Monitoring
Performance Monitoring
Configuration Management
The prototype development also included to build an SNMP Agent for Checkpoint FW-1 firewall software.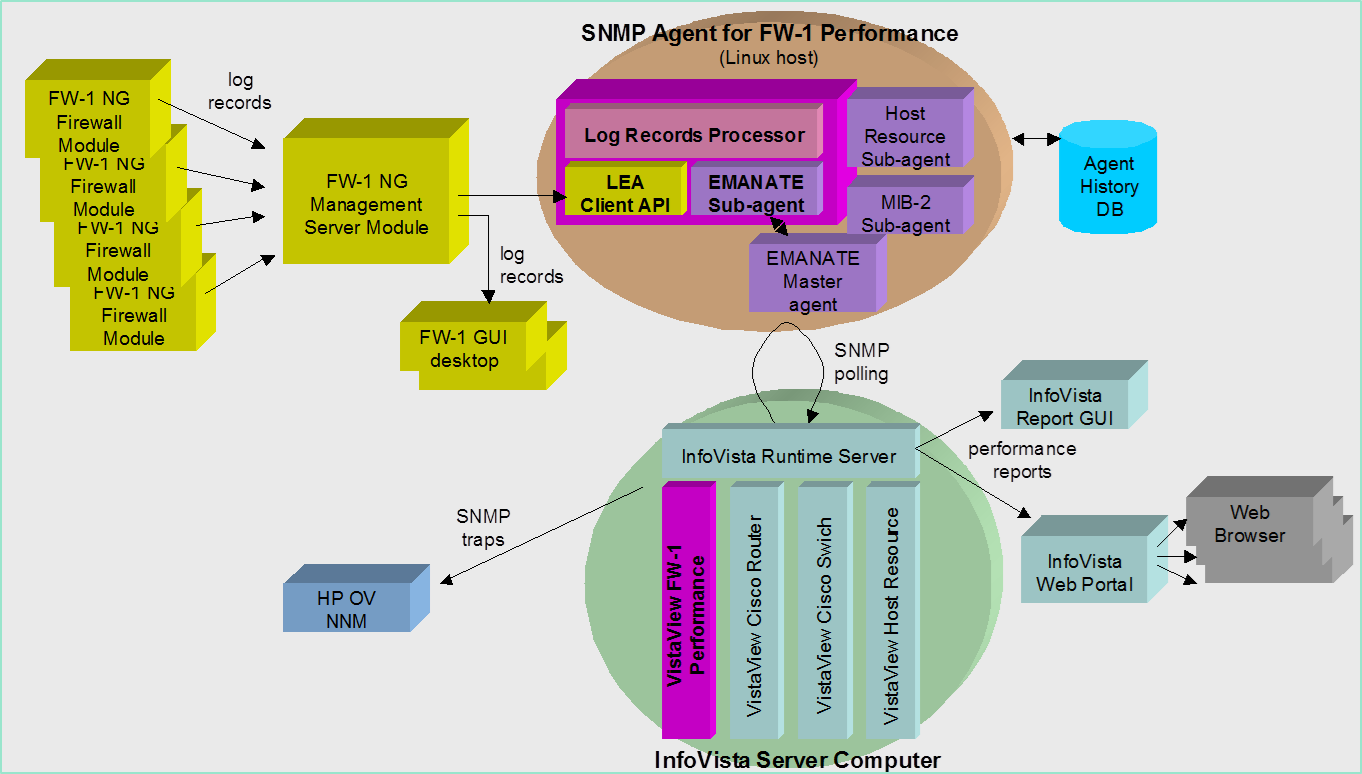 The SNMP Agent for Checkpoint FW-1 firewall software is based on the EMANATE technology.

The SNMP Agent for Checkpoint uses OPSEC LEA and CPMI.